Admissions
Please see information about applying for a school place further on this page.
EYFS Admissions September 2024
Important -
The deadline for applications to be submitted for entry into primary/infant school in September 2024 is 15 January 2024.
Please click here for more information.
Please note that if you apply late, it will mean that you will be much less likely to be offered a place at your preferred school.
EYFS Admissions September 2023
Welcome Pack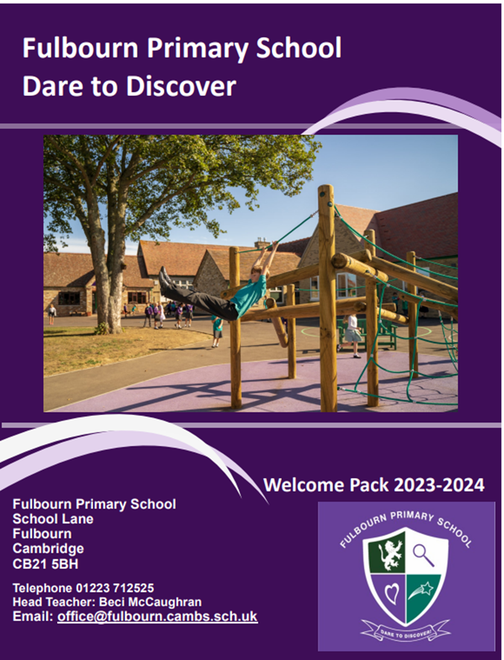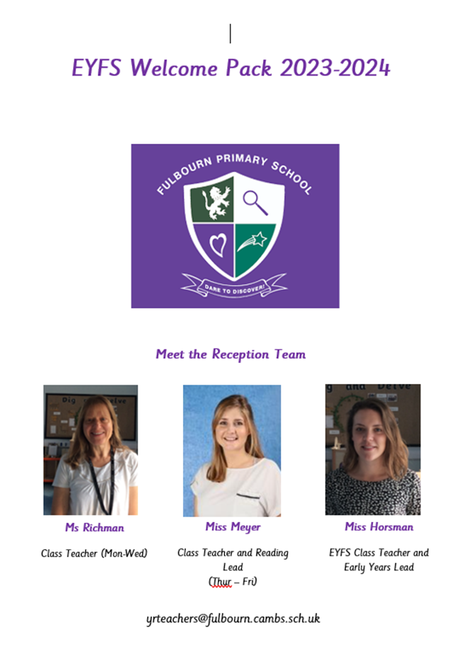 Admission Form
Please complete this online form below to provide us with all the important information we need as your child starts school at Fulbourn Primary School.
Key information