School Meals
Coming up...
Christmas Lunch!
We hope that all the children will join us for our festive Christmas lunch on Friday 15th December. Please note that all Christmas lunches must be ordered in advance and no later than 12 noon on Monday 4th December. To order a lunch, please complete this online form.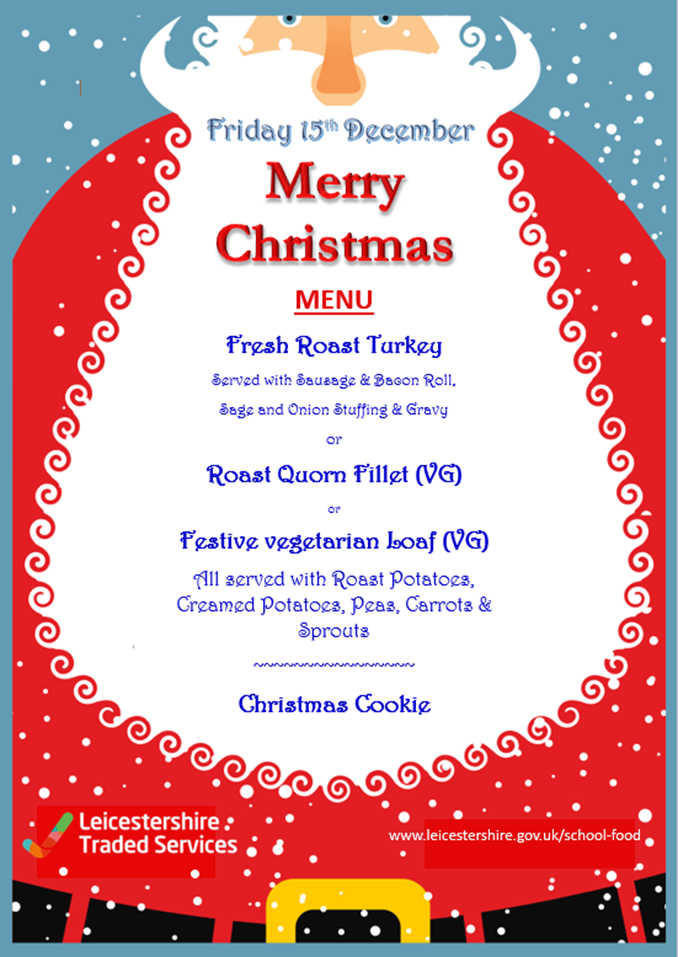 A
The children had fun enjoying our Spooktacular Halloween Special Lunch - thank you to our wonderful kitchen team!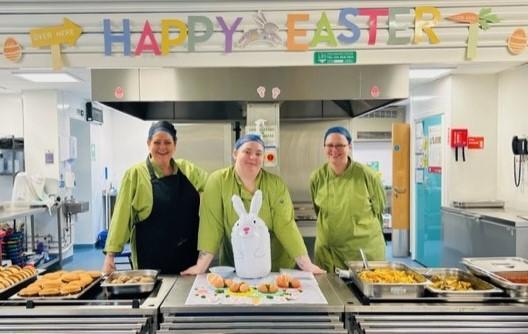 We are very pleased to be able to offer school meals to all children at Fulbourn Primary School. All children have their meals in our school halls. LTS Catering Services are our catering providers and offer a variety of choices of meals for the children, all of which are cooked in our school kitchen. Children are able to choose which meal they would like each morning so we ask that parents please take some time to look at the menu with their child and talk about the different options.
Children in Key Stage 1 (Reception, years 1 and 2) are entitled to receive free school meals under the Universal Infant Free School Meal scheme. The cost of meals for children in Key Stage 2 (if not eligible for free school meals) is £2.60 a day. Meals are paid for using our online payment system, ParentPay.
If your child has special dietary needs e.g. allergies, you will need to complete the online form available from this web page, so that LTS can produce an individual, nutritionally balanced menu for your child.
Please note that for children starting school in September 2023, the deadline for submitting new starter medical forms is 7th July in order to ensure that medical diets can be produced in time for the start of the Autumn Term.
We hope that your child will enjoy having a hot meal at school.