School Holiday Activites

Please note - the correct link to book places at the JS Sports Christmas Camps is:
JS Sports & Education (jssports-education.co.uk)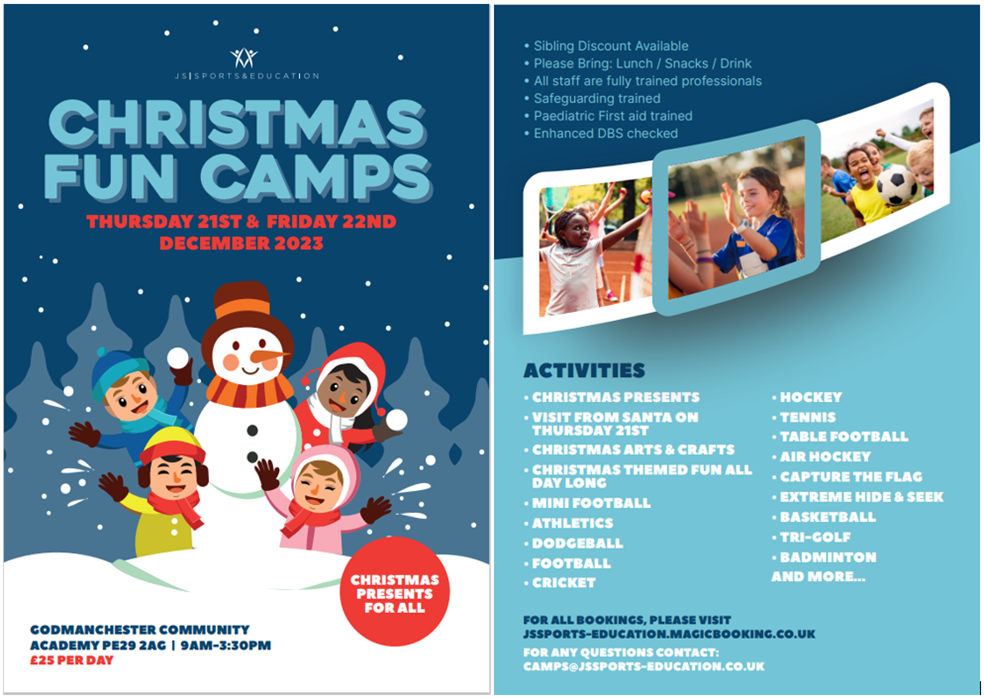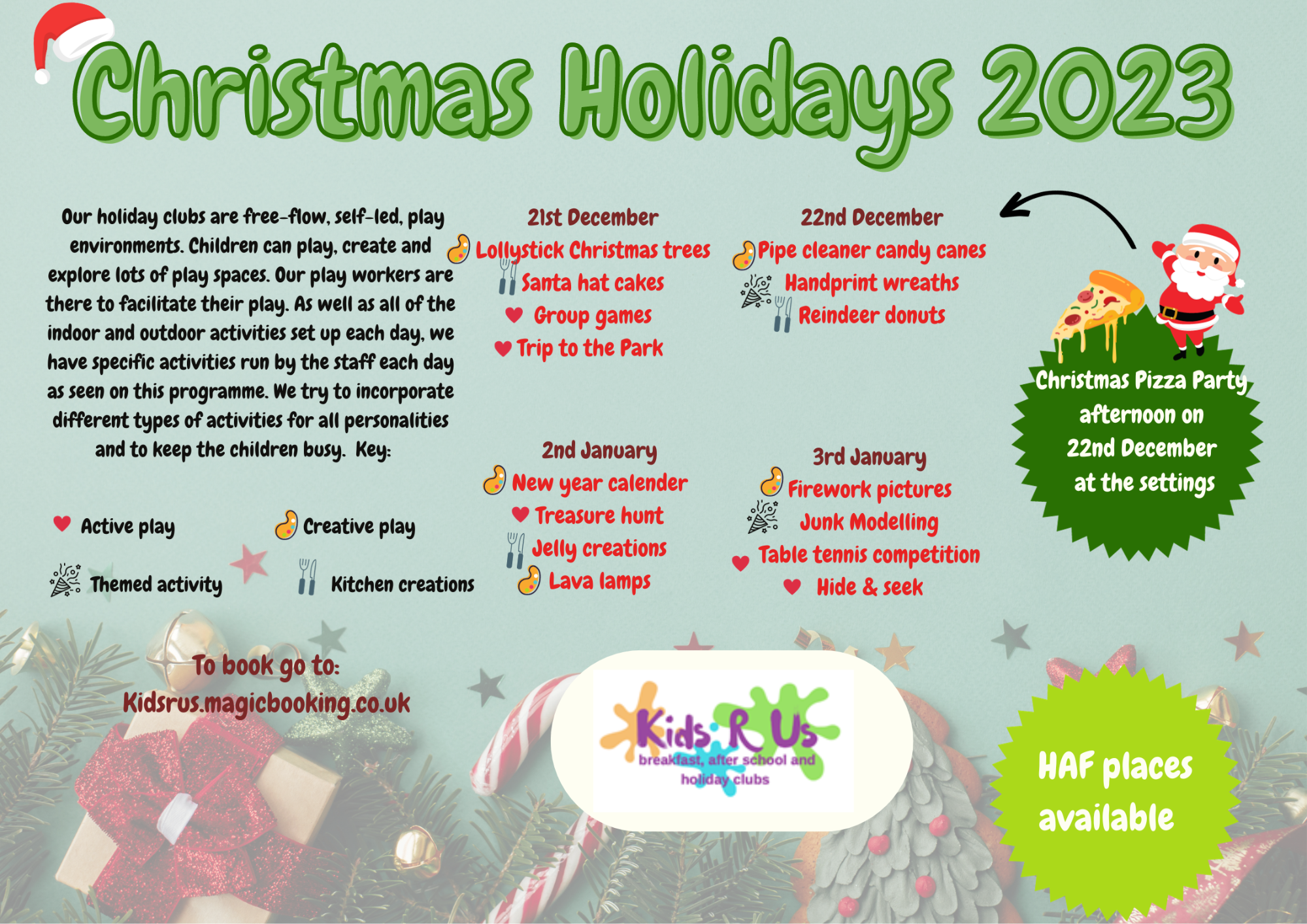 Oxford and Cambridge Singing School
This Christmas we have some wonderful carols and Festive music planned.
Here's more information:
When: 21 and 22 December 2023 (Thursday & Friday) for those aged 7-17.
For: - The Juniors course is for those aged 7-12 and the Seniors course for those aged 13-17
Where: St Catherine's College, Cambridge
Repertoire: Christmas Carols and Festive Music from around the world
How: booking is via our website here . Bursaries are always available on our courses.
Concert - There will be an informal concert at the end of each day to which families are warmly invited.
For those who don't know us, here is what is being said about us:

"How lucky are these young singers. They are brilliantly taught and have a lot of fun, and you will be amazed at what they achieve in just a few days - and all in the most beautiful surroundings." Bob Chilcott - composer and parent of past attendee.
"My son loved every minute of it - the teachers, the location, the music and even the music theory!"
"Thank you.... Your course is the only thing my son sets his alarm for in the mornings. He loves it."